235
hockey results with a familiar feel
For decades, 235 has been part of a morning routine for countless Finnish hockey fans. This project has been inspired by the work done by YLE Tekstitv team in providing hockey fans NHL results each night and morning.
---
Install:
cargo install nhl-235
ln -s ~/.cargo/bin/nhl-235 /usr/local/bin/235
from Github
---
Usage:
235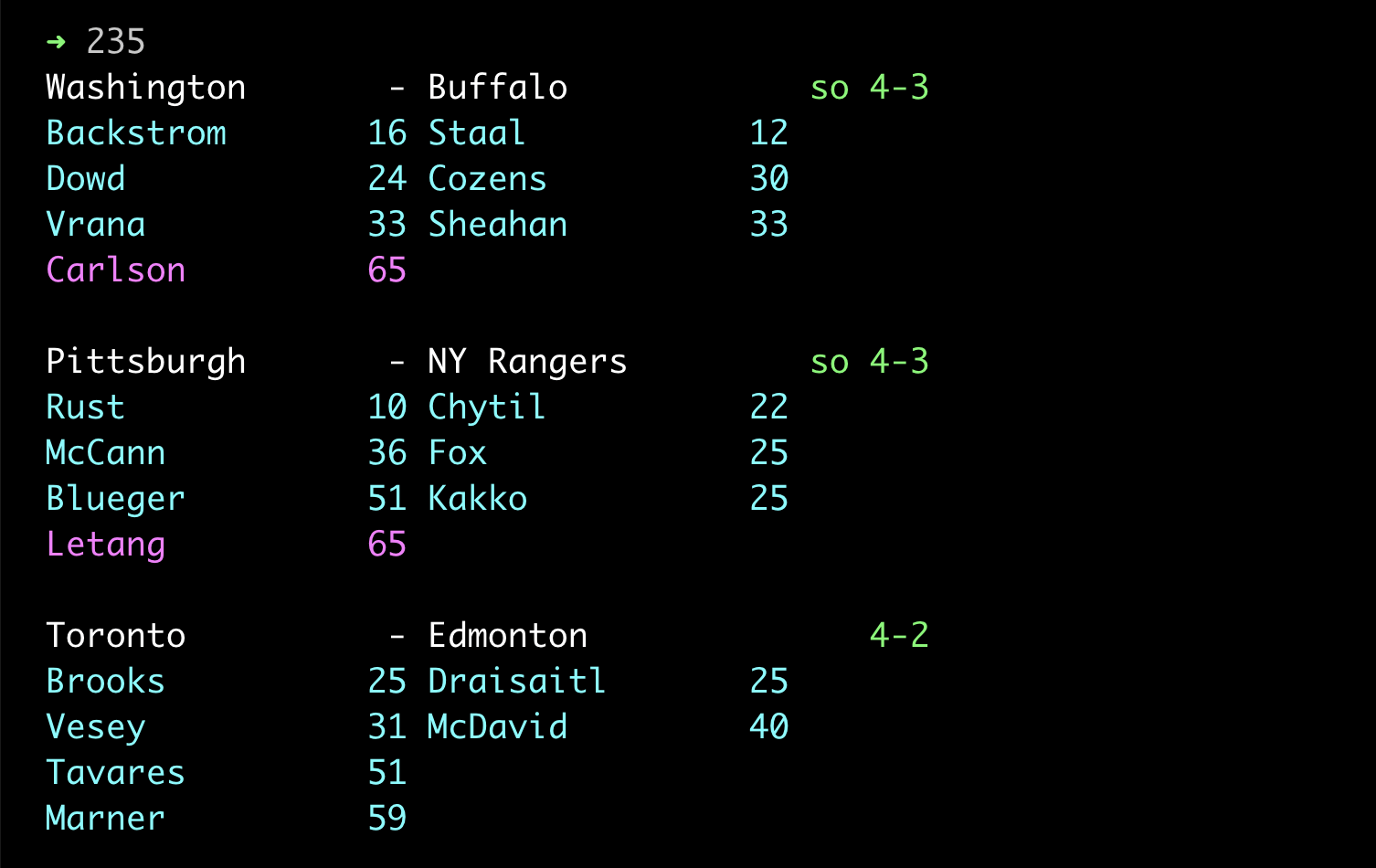 ---
Source:
---
Acknowledgements:
This tool uses peruukki/nhl-score-api.
Development of 235 has been a grateful recipient of the Futurice Open Source sponsorship program.
Built with ❤️ by Juhis